2023 University Teaching Leadership Fellows
The University Teaching Leadership Fellows are a distinguished and cross-disciplinary community of educators who act as institutional change agents by engaging in educational leadership, research, advocacy, networking, service, and mentoring to promote educational excellence. The Fellows will lead and support teaching initiatives and contribute to college and institutional cultures of open discourse and critical reflection about teaching, learning, and student success.
Each Fellow receives $30,000 during their 3-year term, as well as time to complete a substantive project and engage in their own professional development as educational leaders.
We are proud to recognize, reward, and celebrate these engaged and excellent individuals who have been selected as Fellows, and look forward to their contributions to advancing and promoting the value, status, and recognition of teaching and learning at University of Guelph.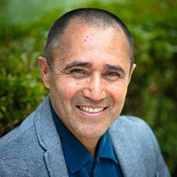 Dr. Ruben Burga
Lang School of Business and Economics, Department of Management
University Teaching Leadership Fellow in Interdisciplinary and Experiential Teaching and Learning
Project: Teaching and learning critical thinking and integrative skills through collaborative and innovative experiential group projects.
This project is focused on developing and implementing an interdisciplinary experiential teaching and learning curriculum framework adapted to courses in the Lang School and across the University of Guelph. The intention is to use experiential learning projects (in their various forms including service and community engaged learning activities) and an interdisciplinary approach to promote a humanistic mindset among the student body. This vision will support the vision and mission of the University of Guelph and incorporate the principles of the UN Sustainable Development Goals. This humanistic mindset will be addressed specifically through the development of an experiential pedagogicalframework that focus on application of experiences and critical reflections around these learning opportunities. The project will result in a teaching framework, and instructional guidance for faculty aimed at integrating both experiential learning and an interdisciplinary approach to student learning journeys.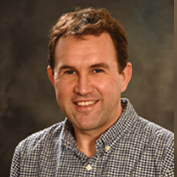 Dr. Ryan Clemmer
College of Engineering and Physical Sciences, School of Engineering
University Teaching Leadership Fellow in Problem Analysis & Design
Project: Building problem analysis skills through design
Critical and creative thinking, including problem solving, is one of the University of Guelph's Undergraduate Learning Outcomes. There are many methodologies published in the literature to assist with problem solving, however, there is a gap in addressing the problem definition stage. When problems are complex and open-ended without a clear "right" answer, having the ability to frame the problem is essential. As a University Teaching Leadership Fellow in Problem Analysis & Design, I will lead a project that aims to develop the problem definition skills of students as they progress through the core engineering design sequence of courses. Teaching and learning activities will be created to scaffold the desired problem definition skills and the effectiveness of these activities will be monitored through a longitudinal study. Insights gained in the engineering context can then be tailored for the advancement of problem-solving skill development across other disciplines.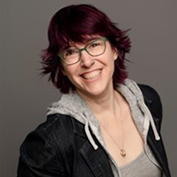 Dr. Shoshanah Jacobs
College of Biological Science, Integrative Biology
University Teaching Leadership Fellow in Contextual Education
Project: Models of Contextual Education
The purpose of this proposed project is to contextualise the educational environment of Iqaluktuuttiaq, Nunavut to establish a partnership between the University of Guelph, the Canadian High Arctic Research Station, and the community of Iqaluktuuttiaq centered around models of holistic education that support learning for all. Through a comprehensive study, the proposed project will assess the efficacy of adopting a Contextual Learning (CL) approach to community inclusive education models within the Canadian context. The CL model, proposed here for the first time, is an adaptation of the Contextual Engineering (CE) theory proposed for Engineering design in community-engaged context. Dr Jacobs will recruit and support a master's student through the 'alternative entry' pathway to enroll at the University of Guelph. As they conduct their research in partnership with the community of Iqaluktuuttiaq, they will engage in a reflective practice and provide recommendations on institutional policy that could increase inclusion and access to youth from remote Canadian communities. They will also design and offer two undergraduate courses (one remote, one in-field), conduct research on the Indigenization of academic assessment, and graduate one more Highly Qualified Researcher from an Arctic Community.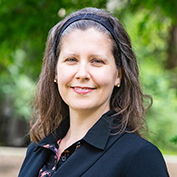 Dr. Kate Parizeau
College of Social and Applied Human Sciences,
Department of Geography, Environment, and Geomatics
University Teaching Leadership Fellow in Alternative Assessments and Student Mental Health
Project: Investigating alternative assessments and student mental wellness at the University of Guelph
The goal of this project is to assess current and prospective approaches toward alternative assessment through the lens of student mental wellness. There will be two foci to this project: assessing the potential for expanded institutional approaches to alternative assessment (i.e. credit/no credit grading systems that can be opted into by students), and developing capacity and assessments of instructor-led alternative assessment practices (e.g., ungrading, collaborative assessment, specifications grading).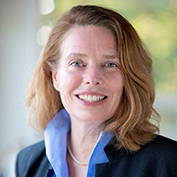 Dr. Kathleen Rodenburg
Lang School of Business and Economics, School of Hospitality, Food and Tourism Management
University Teaching Leadership Fellow in Workplace Ethics
Project: Demonstrating our commitment to the development of leaders for a sustainable and equitable future though our teaching
The purpose of the project is to enhance students (in all disciplines) ability to navigate the 'how to resolve ethical dilemmas' to minimize social and environmental damages. The project will answer the following three questions: How do we help identify and effectively establish moral and ethical foundations for our students? How do we improve the ethical decision-making fitness of our students? How do we create spaces for ethical decision-making leadership? Research will inform four deliverables for this project. Specifically, instructional tools will be designed to:
increase participant understanding of the personal and contextual factors that influence decision choices when faced with an ethical dilemma and how these might change depending on the situation,
increase participants understanding of their own ethical orientation and those of others, to recognize biases, and understand perspectives and improve objectivity when making decisions,
provide students the opportunity to improve their ethical decision-making fitness through practice, and
help students recognize the personal and organizational characteristics that block ethical action.
Cultivating ethical leaders is necessary for both the Institution and Lang to deliver against its mission, to improve lives, inspire purpose, and cultivate business as a force for good® in society. The workshops focused on improving ethical decision-making processes will "empower our students" demonstrating our "Commitment to the development of leadership for a sustainable and equitable future through our teaching…" They also demonstrate our "care for the planet" by advocating "for responsible, ethical, and sustainable business and organizational practices through dynamic and impactful research, pedagogical innovation, and intellectual curiosity.".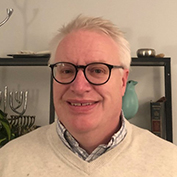 Dr. Matthew LaGrone
Guelph-Humber, Liberal Studies, Department of History
University Teaching Leadership Fellow in AI Literacy
Project: AI enters the University: Reimagining assessment and evaluation in the age of intelligent machines
This proposal aims to address the gap between the growing capabilities of artificial intelligence and the current methods of assessment and evaluation in higher education. The project will conduct small-scale experiments utilizing generative AI tools in assessment and evaluation to yield practical applications and usage scenarios. The focus is on enhancing AI literacy among faculty, promoting the development of transformational pedagogies that incorporate AI tools (text, image, video, and audio) ethically and authentically, and creating a community of reflective practitioners. The project's outputs will support faculty in developing new forms of assessment and evaluation and help University leaders in shaping policy around AI tools. By advancing the University's Teaching and Learning Plan, the project aims to foster innovative practices and, ultimately, prepare students for a future where proficiency in AI is essential for career success.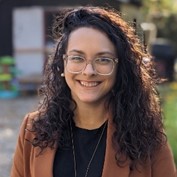 Melanie Parlette-Stewart
McLaughlin Library, Learning and Curriculum Support
University Teaching Leadership Fellow in Academic Integrity
Project: Providing academic support through microcredentials: A test case using academic integrity micro-credential
Through this project I will lead the collaborative development of an academic integrity micro-learning credential for undergraduate students that will focus on helping students understand the importance of academic integrity, what plagiarism looks like, how to avoid it, mental health considerations, academic best practices and their responsibilities for abiding by academic misconduct policies. I will also facilitate the creation of a strategic framework for developing library micro-learning/badging opportunities that support academic skill development in order to enhance student engagement and retention.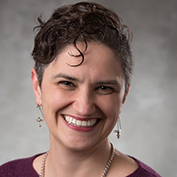 Dr. Julie Vale
College of Engineering and Physical Sciences, School of Engineering
University Teaching Leadership Fellow in Values-based outcome integration in STEM
Project: Cornerstone, keystone, capstone: Integrating values-based outcomes across STEM curricula
Including values-based learning and assessment strategies can empower students to better engage with their complex worlds. Mindsets such as the culture of disengagement, meritocracy, and the neutrality problem have been identified as barriers for STEM students and practitioners engaging with values-based learning experiences (e.g., building empathy, valuing social justice, showing humility, etc.). This project adopts an architectural analogy of 'cornerstone, keystone, capstone' to values integration: values-based outcomes should be introduced in cornerstone courses (typically in first year) to create a strong foundation, reinforced in keystone courses (typically in second or third year) to discover how everything holds together, and fully integrated in capstone experiences to support the culmination of and transition beyond university. The project will leverage existing and new data to identify barriers to changing mindsets and pedagogical approaches to changing mindsets, with the goal of helping STEM educators and administrators to better design curricula to integrate the values they wish to instill.